Appeal Update 5
On or about May 12, 2003, the State Attorney filed a 175-page Response to the Motion For Postconviction Relief. On May 21, a Motion for Extension of Time to Reply to the Response was filed by Alan's lawyer with the 9th Circuit Court, and copies were sent to Judge Lawson and the Office of the State Attorney.
Due to Attorney Rhoton's heavy caseload and the complexity of Alan's Reply to the State's Response, a second Motion for Extension of Time was filed with the Court on 7/16/03. This Motion was also granted. The date for Reply is set at 8/27/03.
Please note: The State's Response and Alan's Reply constitute an enormous amount of copy. We may not be able to post them per se, due to other pressing matters, but will keep you informed in general. Your understanding is appreciated--FY Webmaster.
Attorney Letter to the Hon C. Alan Lawson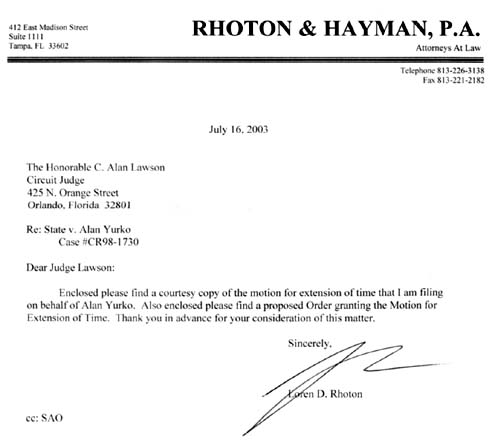 Motion for Extension of Time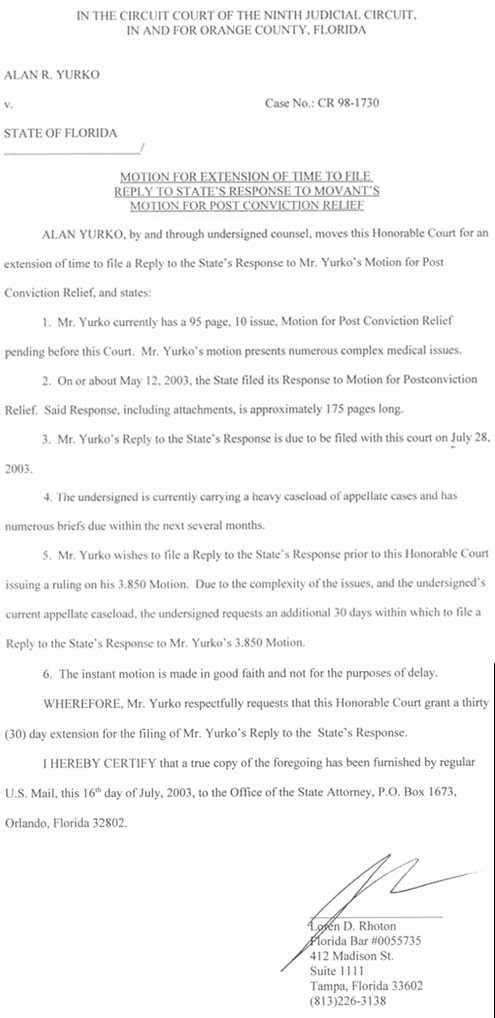 Order on Extension of Time